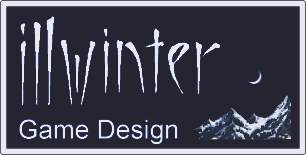 Dominions II: The Ascension Wars. Reviews
Read the january 2004 Gaming Nexus review

"A very good, but extremely deep, strategy title. This one has a very large learning curve, but once that's overcome one finds an engrossing game. Well worth the extra time and effort to learn this one."

- Tyler Sager, Gaming Nexus, score 8.4/10


---
Read the december 2003 PCBurn review

"Overall we can heartily recommend Dominions II to anyone into "serious" strategy gaming. Replayability is infinite and the network option allows for solid group gaming. AI opponents provided a tough challenge that I was rarely able to beat."

- PCBurn


---
Read the december 2003 GameZone Online review

"Dominions II: The Ascension Wars is involved and challenging. This is a turn-based title that is for the serious fan of that genre; casual gamers need not apply. Those that want to spend the time learning the mechanics of the game will find depth, and incredible challenge. And that is a good thing."

- GameZone Online, score 7.8/10.


---
Read the december 2003 Frictionless Insight review

"For hardcore fans, the more complex the game, the longer they can enjoy playing and replaying the game, honing their understanding. In Dominions II, there are so many variables that players will always be discovering something new, rather than simply optimizing an approach to the game."

- Frictionless Insight, score 3.5/5.